Whether you are passionate about staying fit and healthy, someone with special dietary needs, or someone who cares deeply about the environment – Landis is committed to providing you foods for your healthy lifestyle.
For your shopping convenience, we have integrated healthy lifestyle food items throughout our aisles. Look for our new shelf tags on HUNDREDS of items identifying Organic, Gluten Free, Non-GMO, Eco-Friendly and All Natural Pet items.
Below is a sampling of our Natural and Organic products... check store for availability.
Organic Produce Selections
Apples
Bananas
Bok Choy
Broccoli
Cabbage (Red & Green)
Carrots
Cauliflower
Cranberries
Eggplant
Herbs
Leaf Lettuces
Leeks
Lemons
Limes
Mushrooms
Oranges
Parsley
Romaine Lettuce
Salad Mix
Spinach
Tomatoes
Yellow Squash
Zucchini
Organic Grocery, Dairy and Frozen Food
Applesauce
Baby Foods
Breads
Bulk Foods
Canned Fruit
Cashews and Nuts
Cereal and Granola
Condiments
Crackers and Cookies
Cream Cheeses
Eggs
Fresh Soy Beverages
Frozen Entrées and Snacks
Hard Breads (Melba Toast)
Honey
Jelly
Juice (Bionature - RW Knudsen)
Molasses
Natural By Nature Fresh Milk
Oat Products (Oatmeal, Oat Bran, Oats)
Oil
Olives
Pasta Sauces
Pizza
Prepared Foods (Mac & Cheese, Pasta, Noodles)
Rice and Grains
Salad Dressing
Snacks
Soup, Broths
Soy Beverages
Sugar
Tea
Vinegars
Yogurt and more!

Below is a list of brands we carry to fit your healthy lifestyle. Selection varies by store. Check often as we bring in new items frequently! Don't see the brand you are looking for? Call your local Landis or click here to make a product request.
Dairy/Frozen
Alderfer Organic Eggs
Amy's Entrees
Earthbound Frozen Products
Nelson's Organic Ice Cream
Organic Valley Whipping Cream
Organic Valley Pasture Butter
Organic Valley Ricotta
Organic Valley Sour Cream
Organic Valley Cottage Cheese
Organic Valley Cream Cheese
Organic Valley Feta Cheese
Organic Valley Mozzarella
Organic Valley Provolone
Organic Valley Baby Swiss
Organic Valley Sharp Cheddar
Organic Valley Shredded Cheese
Organic Valley Sliced American
Organic Valley Shredded Parmesan
Organic Valley Crumbled Feta or Blue Cheese
Organic Valley String Mozzarella
Sauder's Organic Eggs
Seven Stars Organic Yogurt
Stonyfield Organic Milk
Stonyfield Organic Yogurt
Uncle Matt's Grapefruit Juice
Uncle Matt's Orange Juice
Wild Harvest Organic Dairy
Wild Harvest Organic Frozen Foods

New

Wild Harvest Gluten Free Pizza (Cheese or Pepperoni)
Grocery
Alexia Products
Amy's Pizza, Entrees & Soups
Annie's Dressings
Annie's Pasta Dinner (Mac & Cheese)
Arrowhead Flours, Flaxseed
Aunt Millies' Breads
Back to Nature Cookies/Crackers
Bigelow Teas
Bob's Red Mill Flours/Oats
Bragg Cider
Cascadian Farms Cereals
Celestial Seasonings Teas
Colavita Vinegars, Olive Oils, Pasta Sauces
D R A Spices
Deboles Pasta
Devonsheer Hard Breads
Earth Choice Quinoas, Rices
Eden Products
Ella's Baby Foods
Enviro Kids Cereals
Health Valley Cereals and Soups
Hodgson Mill Flours/Pastas
Honest Teas
Imagine Soy Beverages, Soups, Broths
Inglehoffer Mustards
Kikkoman Soy Sauce
King Arthur Flour
Knudson Assorted Juices
La Preferioa Mexican
Lakewood Juices
Lundberry Rices
Maranatha Peanut Butter
Mother's Oatmeal
Muir Glen Tomato Products
Nature's Path Cereals
Newman's Own Nuts & Bars/Cookies
Pacific Beverages, Soups, Broths
Rice Dream Products
Rice Select Products
San J Sauces
Santa Kruz Lemonades
Seeds of Change Products
Soy Dream Products
Spectrum Oil
Stash Teas
Sunridge Farm Dried Fruit & Nuts
Suzie's Cakes
Sweet Leaf Teas
Torie & Howard Hard Candy
Traditional Teas
Vans Waffles
Vermont Village Apple Sauces
Vionature Nectars/Pastas
Wanjashan Sauces
Westbrae Assorted Canned Beans
Westsoy Products
Wild Harvest Organic Baby & Toddler
Wild Harvest Organic Baking, Cooking & Spices
Wild Harvest Organic Beverages
Wild Harvest Organic Canned Fruits & Vegetables
Wild Harvest Organic Cereal & Oatmeal
Wild Harvest Organic Fresh Vegetables & Herbs
Wild Harvest Organic Pasta, Rice & Beans
Wild Harvest Organic Sauces & Condiments
Wild Harvest Organic Snacks
Xochitl Corn Chips
Yogi Teas
Bakery
ABC – Alternative Baking Company – Gluten Free
Ace Natural Artisan Breads
Alvarado Street Breads
Antonina's Artisan Bakery – Natural and Gluten Free
Bakery De France Natural Artisan Breads
Sweet Note Gluten Free Bagels
Tates Gluten Free Cookies
The Happy Mixer Gluten Free
Wholly Wholesome
Deli
Sierra Nevada Organic Cheese
Health and Beauty Care
Gardens By Grace Certified Organic Teas in Tins
Gardens By Grace Certified Organic Spice Blends
Gardens By Grace Certified Organic Smoothie Shakers
Gardens By Grace Essential Oils and Blends
Gardens By Grace Organic Cake Soaps
Gardens By Grace Glycerin Soaps
Gardens By Grace Organic Lotions
Meat
85% Lean Organic Ground Beef and Organic Sirloin Steaks and other Organic Beef
Certified Angus Natural Beef - No Antibiotics or Hormones
Harvestland Organic Boneless Chicken Breasts and Thighs - No Antibiotics or Hormones
Leidy's Sausage - No Antibiotics or Hormones
Leidy's Nature's Tradition Gluten Free Ham
Martin's Fresh Specialty Sausage
Plainville Organic Ground Turkey
Organic Beef and Chicken Kabobs with Organic Vegetables (upon request)
Organic Plainville Farms Turkeys
John F. Martin Uncured Boneless Hams and 8 oz. Boneless Ham Slice - Antibiotic and Hormone Free with No Artificial Ingredients
Produce
Bunny Luv
Earthbound (when available)
Lady Moon Produce
Organic Girl Salads
---
Gluten Free Made Easy
Landis offers a growing selection of gluten free and wheat-free products for individuals on special diets. Look for our special 'Gluten Free' shelf tags throughout our stores in these categories...
Breads
Flours
Pancake Mixes
Cookie Mixes
Cake Mixes
Brownie Mixes
Noodles
Pasta
---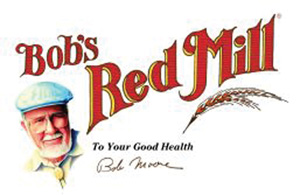 Save When You Special Order Gluten Free In Bulk
For discount pricing,
call Janet Winton, Bulk Food Specialist, at
215-723-1045 x 2159
40+ Varieties of Baking Mixes, Cereals, Cookie Mixes, Flour, Oats and More!
25 lb. Packages – Available by Special Order
Organic Amaranth Grain
Homemade Wonderful Bread Mix
All Purpose Flour
Quick Cooking Oats
Rolled Oats
Steel Cut Oats
Garbanzo Bean Flour
Organic Quinoa Flour
White Sorghum Flour
Potato Starch
Potato Flour
Flour Tapioca
Brown Rice Flour
Sweet Rice Flour
Pancake Mix
Wheat-Free Biscuit Mix
Chocolate Chip Cookie Mix
Brownie Mix
Cornbread Mix
Pizza Crust Mix
Product availability subject to change. Products are special ordered and may require up to a week's notice.