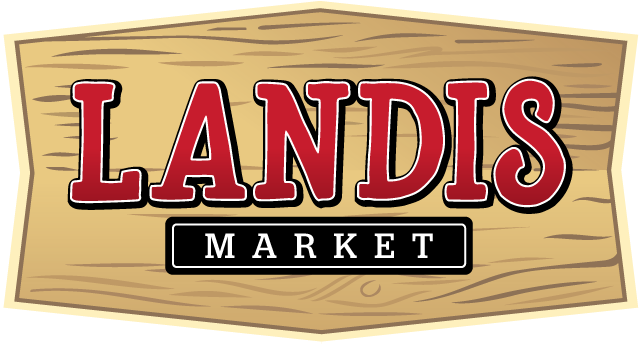 Our Story
The year was 1938, when my grandfather Frank Landis opened up a small supermarket, bearing our family's name, on Main Street in Telford. I don't know if he would have ever imagined that we would be where we are today over 78 years later. Now with locations in Telford, Perkasie, Schwenksville, Vernfield and Sanatoga, the traditions that he started in that small store still resonate with so many of our customers and employees in the local communities we serve.
Frank, along with his three sons Dave, Don, Paul and daughter Eileen always believed in taking care of their customers, giving them a real reason to shop at their store. They knew that in order to stay in this business, they would have to provide customers with quality and freshness that you simply can't get anywhere else. And that's what you see when you walk through our doors today!
Our scratch bakery works almost around the clock to ensure that we have the best baked goods around with the Mrs. Benner's label guaranteeing homemade goodness. Our talented cake decorators never settle for less than perfection for the celebrations in your life. Our trucks surely know the road to Lancaster County where our buyers select the freshest produce for all of our stores. And our knowledgeable staff at the deli and meat counters will be happy to make sure that you take the perfect cut home to your family.
The ever-changing landscape and trends of the grocery industry will always present new challenges. But our 650+ employees take on those challenges with excitement and determination every day! We know that if we continue to provide our customers with the freshest products, friendly customer service and eager community involvement – the things Frank emphasized – there will always be a home for Landis Supermarket here. Thank you for giving us the opportunity to serve you at our stores. We are committed to earn your business on every shopping trip.
Sincerely,
Scott Landis – Vice President - Third Generation
On behalf of the Landis Family & Team of Employees