Landis Markets makes meal prepping easy with our Heat-N-Eat ready-made meals.
Visit the Heat-N-Eat Case at any of our locations for healthy individual or family size meals. Choose from savory baked salmon, smokey grilled chicken, or stuffed peppers, to name a few. Have you been working hard and need something more substantial? You can find hearty foods too, like beef burritos, meatloaf, turkey and gravy, mac and cheese, fried chicken, or real mashed potatoes. Heat-N-Eat meals can be warmed up in the microwave in as little as five minutes!
It's easy to make lunch or dinner complete by choosing to-go items from our deli, like prepared salads, freshly made soups, hoagies, and even dessert. We believe quality can be convenient. We support local growers and butchers, ensuring that Heat-N-Eat meals are made from the freshest produce and meats available, thereby strengthening our local economy.
You can even make visiting Grandma extra special by serving Mrs. Benner's famous scratch made baked goods. We don't cut corners using cheap mixes or added preservatives in our products, ensuring you'll never disappoint the ones you love. Authenticity matters to us, so we only use ingredients in their most natural forms, just as Mrs. Benner's recipes require. Our dedicated bakers can take pride in baking at high volumes, knowing what they're creating is made from scratch.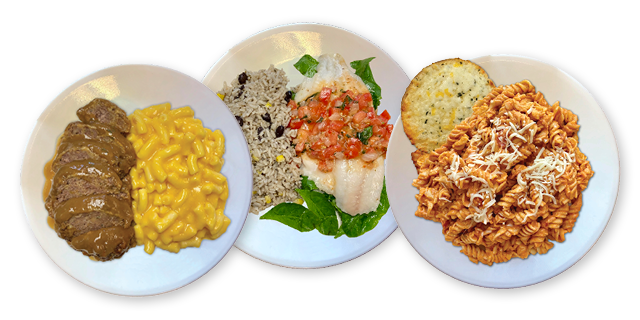 If you have already listed your email address on your GO! Card enrollment form, you are automatically a member and don't need to sign up again.